This is going to be the longest, most stressful, ridiculous weekend of my life. 4 day, 3 books, 1 5-pg paper, furniture diy, 1 move-in,1 2-pg proposal, a million designer outreach, and more! Ohhh boy. You know that saying, "don't stretch yourself too thin?" TOO LATE FOR THAT NOW!
The sun is making me oh so giddy! It's nice for CA to finally ditch the dreary clouds and rain and embrace the sunshine. Each day has been extremely busy and I'm getting into the swing of it. It's going to take some time but I can dig.
Yesterday I did the unthinkable. I went into Home Depot, alone, and stayed there for almost 2 hours. WTF RIGHT? I needed to pick up paint and paint supplies to DIY the old bed frame I'm using in my apartment. I spend forever turning around, looking from paint samples to paint samples, trying to figure out sponge vs. paintbrush vs. roller, but it was all worth it! I picked out a beautiful color by Martha Stewart called "Sea Glass," it's a nice sea foam. I can't wait to show you the final look and feel of my apartment room! Now it's time to get back to painting! Then off to do some thrifting for more furniture and hopefully I'll get through two of my books tonight!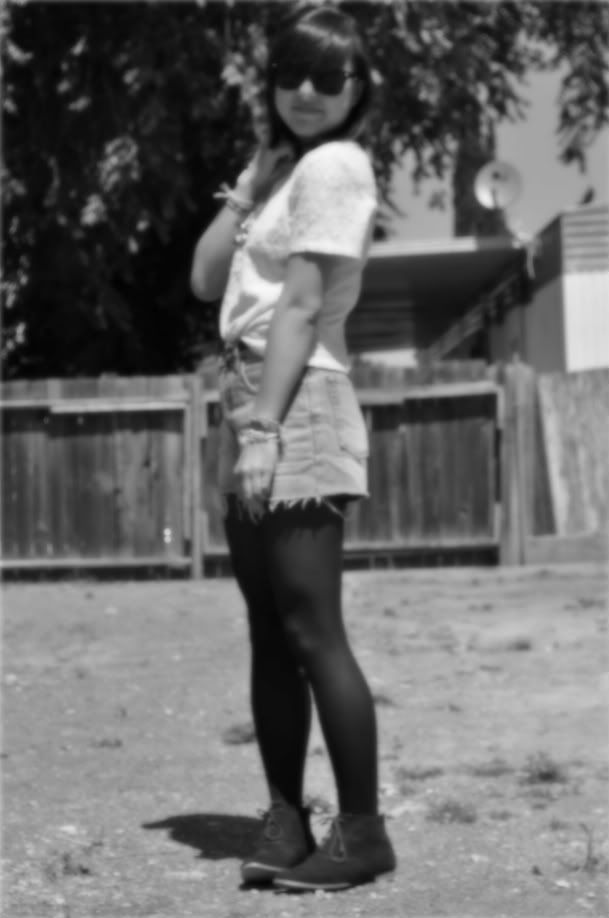 I went for a little chill, down-with-the-flow kind of feel with my outfit. This is basically going to be my summertime uniform; high waisted cutoffs and a tee. It's comfy, relaxed, and no fuss. My kind of an outfit.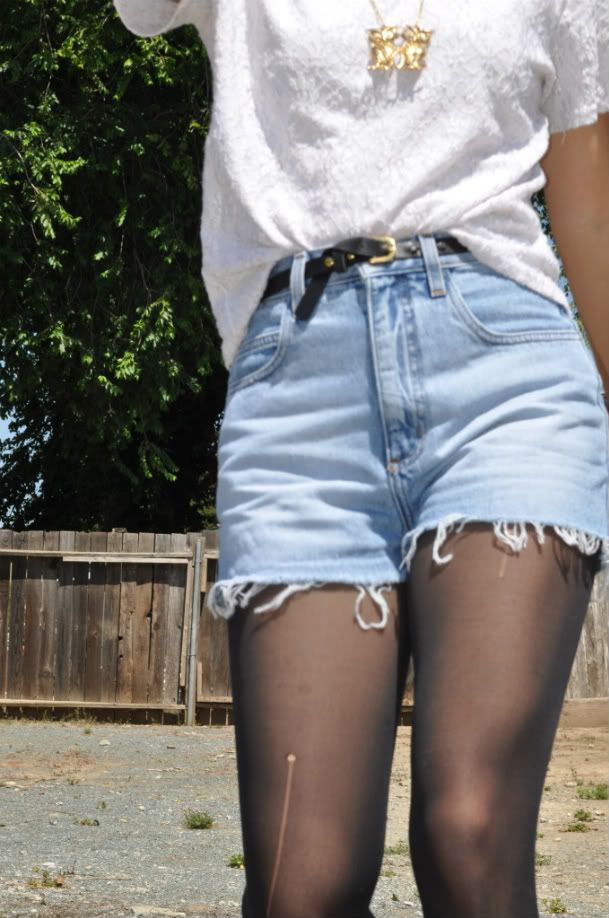 thrifted white floral tshirt, high waisted cutoffs, black studded belt,
vintage owl necklace, tights, urban outfitters brown ankle boots, fake raybans