Long ass title but it's fittingly appropriate. Let me explain. I used to be the person who wouldn't go shopping alone, who wouldn't go to the grocery store alone, who wouldn't even like frolicking on the daisy abundant fields alone (okay, who would do this alone? oh, you would? ohhh...awkward...) After just a semi-short, semi-long semester off (okay, twenty minutes away...but still) at college but I came back a changed women (girl, chick, baby gurrrlll, vagina carrier, or whatever). Now, I actually enjoy it and sometimes even prefer it. It's nice to be able to do something by yourself for yourself, it's awesomely liberating. HIP HIP HORRAY FOR WOMEN AND INDEPENDENCE!
My post-Christmas shopping extravaganza wasn't my typical "let's hit the mall!," oh no, no no no! (I've been avoiding my mega packed super ghetto mall like the plague, lame.) But it practically forces me to be more proactive and shop at different places unless I want to get mugged or cat-called at (the lather I mind less).
So to the thrift stores I ventured! It also didn't hurt that goodwill was 50% off on the 26th and salvation army was over 50% off, score! I forgot how much I loved thrift stores; they push you to try things you would never even imagine to pick up! Unlike normal stores like F21 and Urban Outfitters, thrift stores don't have genres of clothing and they don't carry what's "in" or hip at the moment. It also makes me want to revamp clothing that I like into something I'll love and be proud of rather than spending quadruple the amount of money I would've at a store on something generic that everyone else will also be sporting.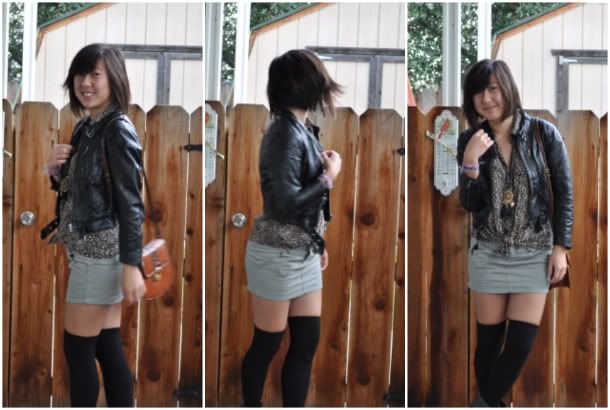 On the 26th, I thrifted with my bestie laura and then my mother, and both trips were fairly different experiences. When I thrift with laura, it's magic, we have this sort of chemistry that just flows between us. We know what each other digs and what we don't and it's fun to pick random weird stuff to try on (and end up loving...okay, only I do but still!) When I thrift with my mother, it's different. I'm not saying it's not fun but it's not the same. She still thinks I dress odd, weird, crazy, and teenage-like (well...duh). But still, she likes it...sometimes. So when I thrift with her, it's nice to have her pick up the tab (cheap is still not cheap enough for a poor college student like me, boo.)
What were we talking about again? Oh yeah, independence. Well on the 27th (today), I decided to do it solo (NOT LIKE THAT...get your minds out of the gutters...heh I still giggled). I used to hate shopping with just me, myself and I but I found it to be refreshing. It was nice to shop at my own pace, to dwiddle dwaddle around looking at ludicrous stuff, and actually like it. Chheyaaa, I definitely felt like the girl WEBBIE rapped about, but on a lesser level (I'm not THAT independent...yet!) Nevertheless, it was still a small victory for moi! Can I get a what what?!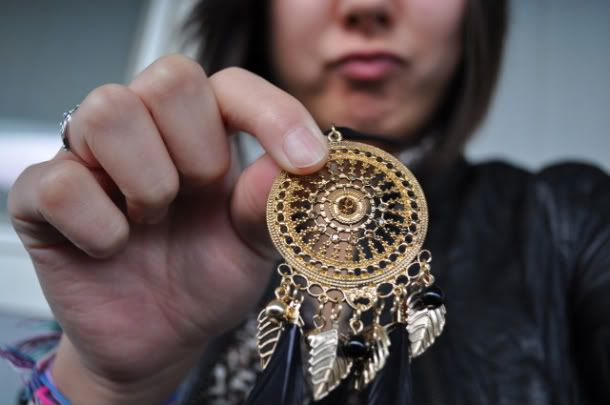 (LOOK AT MY FACE, I'M SO MUGGIN' AT THE CAMERA AHAHA!)
cropped leather jacket: h&m
leopard top: buffalo's exchange ($7)
skirt that's a size too big: taiwan
black over the knee high socks:f21 ($3)
gold dreamcatcher-esque necklace: f21 ($6)
Are there any activities that you like to do sans personas?